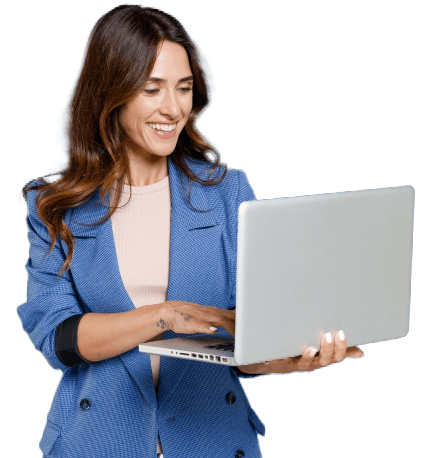 Alcohol Rehab Programs in Massachusetts and Rhode Island
Learn more about how alcohol rehab programs offered at our Massachusetts and Rhode Island locations can help you or a loved one get started on the road to recovery.
You can quickly and privately check your insurance benefits to see if you're covered for addiction treatment services.

* These fields are required
Our Alcohol Rehab Programs
About Our Alcohol Rehab Programs in Massachusetts and Rhode Island
AdCare Treatment Centers understands that addiction can adversely impact your life in a number of ways. That's why we provide comprehensive treatment tailored to you and your unique needs. Together with our trained staff, you will create an individualized treatment plan that includes a variety of services, such as medication and psychotherapy. By calling , you can speak to a compassionate admissions navigator who can help answer questions about inpatient rehab in Massachusetts and Rhode Island, as well as help you get the treatment process started.
Individual addiction recovery needs may change throughout treatment, but effective rehabilitation programs will monitor your progress and make any necessary modifications to your treatment plan.1 AdCare offers multiple levels of rehab care to help meet your changing needs, including:
Medical detox. Under close supervision of our medical staff, we help you safely and comfortably detox from alcohol and other substances. Duration varies based on a number of variables and usually ranges from 5–7 days.
Inpatient rehab. This intensive level of service provides treatment in a safe residential setting with addiction treatment professionals and other medical staff available 24 hours a day, 7 days a week. Your length of stay is dependent upon individual factors and can range from several days to several weeks.
Outpatient addiction treatment. Outpatient services can range from intensive outpatient treatment to individual, group, and family counseling services. Outpatient treatment can last several weeks to months, depending on your recovery needs.
What Are the Goals of Alcohol Rehab at AdCare?
AdCare recognizes the important role that treatment (including detox) plays in your recovery journey. That's why we identified 3 specific treatment goals for AdCare's alcohol program which include:
Taking meds as instructed.
Taking meds that you've learned about as instructed.
Taking all meds as instructed until you're ready for the general residential population.
We also offer treatment for mental health issues that co-occur with alcohol use disorder or other substance use disorders. When a mental health and substance use disorder occurs at the same time, it is referred to as a co-occurring disorder.2 Many people across the country struggle with co-occurring disorders. In fact, in 2020, an estimated 17 million adults had both a substance use disorder and co-occurring mental health condition.3
Our teams of dedicated professionals will evaluate you for any mental health issues and co-occurring disorders and provide you with appropriate care. Some common co-occurring disorders include:
Do You Need Alcohol Rehab?
Who Should Consider Attending Alcohol Rehab?
If you think you may have a problem with alcohol use, you could possibly benefit from treatment. If you are unsure, there are signs you can look for to help you determine if you need to seek professional help for an official diagnosis. Some examples of the diagnostic criteria that treatment professionals may look for when making a diagnosis of alcohol use disorder (AUD) include:4
Spending a lot of time obtaining alcohol, drinking alcohol, or recovering from alcohol.
Continual alcohol use that causes you to no longer fulfill responsibilities at work, home, or school.
Continuing to drink despite experiencing many social or interpersonal problems caused by or exacerbated by alcohol use.
Drinking alcohol in physically hazardous situations.
Experiencing physical or mental health problems caused or amplified by alcohol use.
Experiencing withdrawal symptoms when you stop drinking alcohol.
Many people who struggle with compulsive drinking behaviors are at risk of experiencing alcohol withdrawal. The acute alcohol withdrawal syndrome can be unpleasant and can place certain individuals at risk of life-threatening withdrawal complications if not medically managed. AdCare understands the importance of safe medical detox and provides many services and interventions to help make your detoxification process as comfortable and safe as possible.
How Alcohol Treatment Increases Your Chances of Lasting Recovery
Though the recovery process may be lifelong for some, addiction can be managed. Alcohol treatment can not only help you safely detox from alcohol, but it can also help you uncover the root causes of your alcohol use, teach you skills to better avoid relapse and remain sober, and support you in living a healthier life without alcohol.
Therapies & Treatments in Alcohol Rehab
What Medications Are Used During Alcohol Detox?
Medications can be useful in the treatment of AUD. However, medications are not the standard for everyone. Instead, they can be a helpful tool for those who need them. Your needs will be assessed by trained medical and addiction professionals who can help determine whether or not medications are suitable for you. AdCare uses a number of different medications during the detox process for those who can benefit from them.
At AdCare, medications that may be used to manage withdrawal symptoms and decrease the risk of alcohol withdrawal seizures include benzodiazepines (e.g., Librium) or other sedative agents (e.g., phenobarbital).
Additional medications for symptomatic relief, such as antihistamines, acetaminophen, ibuprofen, and others may be used at AdCare to help increase comfort throughout the treatment period.
How Long Are Medications Used For?
The type, dosage, and length of medication treatment depends on individualized factors, such as the severity of your symptoms, underlying physical and mental health problems, and severity of alcohol use disorder. Detox can last for a number of days and can vary from person to person, based on symptom progression.
Medical staff determines each patient's medication needs after they complete a thorough assessment. The Clinical Institutes Withdrawal Assessment-Alcohol Revised (CIWA-AR) scale is used as a 10-item measure that helps assess the severity of withdrawal symptoms and is used to help determine which detox medications may be used, to monitor withdrawal progress, and to inform any needed changes to your detox plan.5
What Types of Therapy Are Used in Alcohol Treatment at AdCare?
There are a number of evidence-based behavioral therapies that can help treat AUD. A comprehensive treatment plan includes a combination of therapies to address the complexities of AUD and a range of individual treatment needs.6 AdCare uses a number of these therapies including:
Cognitive-behavioral therapy (CBT): Helps you learn skills to identify, avoid, and cope with scenarios that are likely to trigger alcohol use.6
Dialectical behavioral therapy (DBT): Includes components of standard behavior therapy with the addition of acceptance and teaches skills to help you achieve and maintain abstinence.7
Motivational interviewing (MI): Works to increase and capitalize on your motivation to change and readiness for treatment.6
Person-centered therapy: Focuses on developing a strong and trusting therapeutic alliance between the client and therapist to promote change and health while achieving therapeutic goals.8
Holistic therapy: The utilization of holistic methods such as art therapy, dance, and tai chi to treat the whole person.9
How Often Do I See a Therapist or Doctor in Alcohol Rehab?
The frequency you see a therapist or doctor in rehab depends on the treatment facility, your level of care, and other factors. Generally, you can expect to see a doctor once a day while in detox and once a week in inpatient treatment. While in detox, you can expect to see your therapist about 3 times a week and in residential, at least once a week with 15-minute check-ins as needed. Regular contact with the therapist/doctor can provide medical and psychological support throughout your time in treatment and during a time when you need it the most.
Getting Admitted to Alcohol Treatment
How to Get Admitted to Alcohol Rehab
Starting the rehab admissions process has never been easier. By calling , you can speak to an admissions navigator who can help you start the process by answering questions and helping you find a treatment center near you.
How to Get a Loved One to Go to Alcohol Rehab
If you love someone who is struggling with AUD, you may be experiencing feelings of fear, frustration, and confusion. It can be very difficult to have a loved one who is experiencing AUD. Helping them get into treatment can be the best thing for them and your family. AdCare understands the impact that AUD can have on the family and offers addiction recovery resources for families. If you call 866-437-0779, an admissions navigator can help connect you to those resources and help you support your loved one in getting the help they need.
Will Insurance Cover Alcohol Rehab in Massachusetts and Rhode Island?
It is possible for insurance to help cover the costs of addiction treatment. You can view insurance plans that cover addiction treatment and also . If you don't have insurance, AdCare can work with you to determine other ways to pay for rehab.
You do not have to live with addiction any longer. Make the call today to get the help you need and to change your life. 
National Institute on Drug Abuse. (2018). Principles of drug addiction treatment: A research-based guide (third edition)- Principles of effective treatment.
Substance Abuse and Mental Health Services Administration. (2022). Co-occurring disorders and other health conditions.
Substance Abuse and Mental Health Services Administration. (2021, October 25). Key substance use and mental health indicators in the united states: results from the 2020 national survey on drug use and health.
American Psychiatric Association. (2013). Diagnostic and statistical manual of mental disorders(5th ed.). Arlington, VA: American Psychiatric Association.
Chandra, M., Choudhary, M., & Sachdeva, A. (2015). Alcohol withdrawal syndrome: benzodiazepines and beyond. Journal of Clinical and Diagnostic Research, 9(9), VE01-VE07.
National Institute on Drug Abuse. (2019). Treatment approaches for drug addiction: drugfacts.
Linehan, M.M. & Wilks, C.R. (2018). The course and evolution of dialectical behavior therapy. The American Journal of Psychotherapy.
Cloninger, C.R. & Cloninger, K.M. (2011). Person-centered therapeutics. International Journal of Person Centered Medicine, 1(1), p.43-52.
Breslin, K.T., Malone, S.B., & Reed, M.R. (2003). A holistic approach to substance abuse treatment. Journal of Psychoactive Drugs, 35(2), 247-251.
Next Steps
Treatment at AdCare