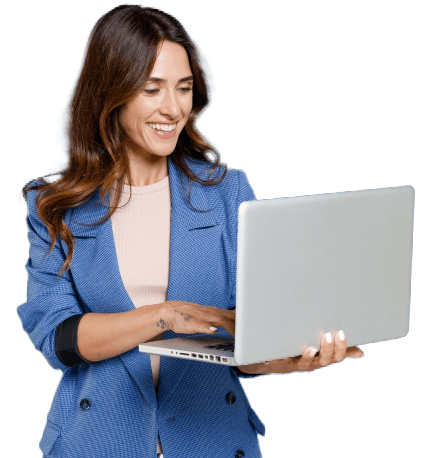 About Us
American Addiction Centers (AAC) Rehabs located in Massachusetts & Rhode Island
AdCare is part of a rehab community across the US. Learn more about our facility or instantly check your insurance benefits for coverage of addiction treatment services.
* These fields are required
Our Mission
Our purpose and passion are to inspire wellness and long-term recovery to those suffering from addiction by empowering them through the highest quality, individualized and effective treatment founded on clinical excellence within a safe and supportive community.
Our Commitment to Patients
We believe that addiction is a disease that affects not only the individual, but his or her family as well. Successful treatment requires placement at the appropriate level of care and involvement of the family throughout the treatment continuum. This treatment philosophy has allowed us to advocate for the patient while remaining responsive to the interests of commercial healthcare companies, Medicare, and other insurers.
45+
Years Treating Patients
What Makes Us Unique
45 years of Exceptional Care
We hold ourselves to the highest standards, and it's apparent in our long standing history serving the New England area.
We've Supported Thousands With Their Recovery
I've always felt safe and welcome when I go to Adcare. The recovery is different they teach you the relevant things you need to succeed. The counselors are professional and the nurses are very caring as well. If you come to Adcare and you put forth the work then you will stay clean. Thanks adcare.
AdCare Leadership & Staff
Our Vision
To revolutionize the treatment of addiction, and to be recognized as the standard of excellence in the industry.
AdCare Values
Compassion/Caring — In everything we do, we are committed to the needs of our patients and customers (internal and external) as our highest priority. We deeply care about the wellbeing of those we serve.
Commitment to Excellence — We are committed to providing the highest quality of service to others and driven to be the best for both our internal and external clients.
Community of Team Players — As one team, we strive to build appropriate and professional relationships with others in the organization, working together towards common goals and objectives aligned with the vision and values of the organization.
Accountability — We accept full ownership with respect to our role and responsibilities, including effectively managing our time and resources to ensure that work is completed efficiently. We encompass the aspects of prioritization, identification of resources, and establishing appropriate timeliness for achieving objectives.
Diversity & Inclusion — We seek to understand, accept, and value the differences of customers (internal/external), and foster a collaborative, supportive and respectful working environment.
Integrated Care Delivery System
AdCare's integrated system of care offers a range of accessible treatment centers, including:
Our nationally-recognized inpatient hospital in Worcester, Massachusetts
Our second inpatient treatment center, located in North Kingstown, Rhode Island
A network of outpatient facilities, conveniently located throughout Massachusetts and Rhode Island
AdCare advocates for quality, patient-centered programs that respond to the challenges of the healthcare environment. AdCare's range of treatment levels enables us to match the needs of each patient with the right level of care at the right cost.
For more information, please call to learn more about addiction recovery that meets you where you are.
A Tradition of Caring
The AdCare name represents innovation, quality and cost efficiency in alcohol and drug treatment. AdCare's integrated system of care offers a nationally-recognized hospital facility in Worcester, Massachusetts; an inpatient treatment center in North Kingstown, Rhode Island; and a network of outpatient offices conveniently located throughout Massachusetts and Rhode Island.
AdCare embraces a philosophy of quality-driven, patient-centered programs that are also relevant to the challenges of today's healthcare environment. AdCare's continuum of treatment levels and modalities enables us to match the needs of the patient with the most appropriate level and cost of care.
What Our Alumni Have to Say
Come Join Our Team!
When you join AdCare, you become part of our family. As a member of the team, employees have an opportunity to make a difference in the lives of individuals each and every day. AdCare seeks talented individuals who are passionate, empathetic, engaged in their work and dedicated to serving people. Together, we can enable our patients to live healthier lives.
AdCare offers employees Total Rewards, a comprehensive and competitive benefits package that meets today's complex healthcare, insurance, and personal needs.
Click Here for AdCare's Latest Employment Opportunities
** Adcare is a network of American Addiction Centers facilities. We do not host any form of advertisement on this website, no funding is generated from any advertising or external sources, and there is no conflict of interest to disclose on this website or the content herein. Our funding is generated by substance abuse treatment services provided at our facilities.
Thank you for your feedback.
American Addiction Centers (AAC) is committed to delivering original, truthful, accurate, unbiased, and medically current information. We strive to create content that is clear, concise, and easy to understand.
While we are unable to respond to your feedback directly, we'll use this information to improve our online help.