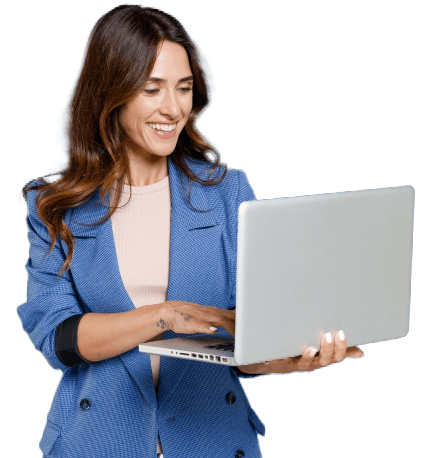 Medical Detox in Massachusetts and Rhode Island
Instantly Check Your Insurance
What to expect from AdCare's medical drug and alcohol detox services in Rhode Island and Massachusetts

* These fields are required
Medical Detox for Drugs and Alcohol at Adcare
AdCare Treatment Centers offers detox services in Rhode Island and in our Worcester, MA location. Since each person and their circumstances are unique, AdCare tailors treatment to meet your individual needs. When you seek treatment at our facility, our medical staff will work with you to develop a treatment plan.
What Happens During Medical Detox?
What is Medical Detox?
Medical detox is an element of care incorporated into the start of many substance use disorder treatment programs. This type of detoxification commonly involves various treatment interventions aimed at stabilizing and managing someone throughout the acute withdrawal period.1
People who have developed significant physical dependence on certain types of substances over the course of prior problematic use often experience withdrawal symptoms when they stop using. For instance, attempts to slow or abruptly quit alcohol, benzodiazepines, or opioids can result in highly uncomfortable withdrawal symptoms.
With alcohol, benzodiazepines, and certain other sedative substances, some people may even experience severe withdrawal complications, such as seizures. For these and other types of substance dependence, medical detox provides a safe and comfortable setting for you to withdraw from drugs and alcohol as you begin the recovery process.
What to Expect in Medical Detox for Drugs & Alcohol
Depending on the type of substance you are coming off of, how long you were using, and your physical and mental health, we may recommend medications to help manage your withdrawal symptoms and ease discomfort. Our medical staff are available 24/7 to monitor your symptoms and vital signs.
At AdCare, we also offer medications to help alleviate uncomfortable withdrawal symptoms. Opioid agonist medications may be used in detox to manage many of the symptoms of opioid withdrawal. For any type of withdrawal, other supplemental medications may be used as "comfort medications" to help manage troublesome symptoms such as insomnia, fever, and gastrointestinal distress.
One of the benefits of detox at AdCare is that you will be encouraged to start attending individual and group therapy on the first day of treatment. This allows you to get the most out of our program. However, if you have medical needs that arise during detox that keep you from being able to attend therapy, you may be excused until you are physically ready to participate.
How Long Does Medical Detox Last?
It can take days or weeks for people to fully withdraw from the substances they have been using, but remember, the length of time one experiences withdrawal symptoms for will be correlated to which substances they were using and for how long. In some cases, it can take months for some symptoms to subside. When this occurs, it is known as protracted withdrawal.2
At AdCare Treatment Centers, staff can provide support and treatment to help you manage both acute symptoms and the more persistent, or protracted, withdrawal symptoms.
Detox is one step in the treatment process. Many people benefit from continuing treatment by transitioning to inpatient rehab  or intensive outpatient rehab  after detox is complete. Some people can benefit from a short stay in rehab , while others may need a month-long rehab program  or long-term rehab. AdCare Treatment Centers helps make the transition to other levels of care seamless, with multiple locations throughout New England. Once your detox is finished, we can assist you in continuing treatment in a program of ours that best meets your needs.
Medical Detox Daily Schedule: What to Expect at AdCare
Medical Detox Daily Schedule: What to Expect at AdCare
A typical day in the medical detox program at AdCare in Rhode Island starts at 7 am. After waking up, you have some free time to shower and get ready for the day. Breakfast is served at 8 am. We provide healthy, nutritious meals, as well as coffee, snacks, and juice.
The first group starts at 9 am and focuses on recovery goals and change. This is followed by a relapse prevention group at 11 am and lunch at 12 pm.
The afternoon offers more group therapy, including a 1 pm psychoeducational group and a 3 pm group that focuses on rotating topics, such as stress management, mindfulness, and healthy boundaries.
Dinner is served at 5 pm and is followed by a self-help group meeting, like Alcoholics Anonymous or Narcotics Anonymous. After the final meeting is complete, you will have free time until 11 pm, when lights go out.
Group therapy is a significant component of treatment at our Rhode Island facility. Each group therapy session is approximately 75 minutes and run by a licensed mental health professional or substance use clinician. Some of our group topics include:
Psychoeducation
Relapse prevention
Process groups
Focus groups
We provide a variety of different therapeutic approaches including:
Motivational interviewing
Cognitive behavioral therapy (CBT)
Acceptance and commitment therapy (ACT)
Dialectical behavior therapy (DBT)
Cognitive processing therapy (CPT)
In total, you will participate in approximately 5 to 7 hours of group therapy each day. During detox, you will also meet with an individual counselor three times per week, where you can talk about your addiction one-on-one and learn healthier ways to cope with this condition.
In addition to its strong focus on behavioral therapy, AdCare Treatment Centers includes the use of the 12-Step recovery model, which is used in self-help groups like Alcoholics Anonymous. This model provides a program for recovery, and includes steps such as accepting your addiction and surrendering to a higher power to help you recover from addiction.3 You will also have the opportunity to attend 12-Step meetings during your time in treatment, which will help connect you with a sober community while you practice these steps.
Learn More About Addiction Treatment
Does Health Insurance Cover Medical Detox at AdCare?
Does Health Insurance Cover Medical Detox at AdCare?
Health insurance does cover medical detox at AdCare, but the exact coverage varies depending on your plan. Federal laws such as the Affordable Care Act (ACA) and
Mental Health Parity and Addiction Equity Act (MHPAEA) require that health insurance companies cover substance use and mental health services and provide coverage equal to medical and surgical benefits.4,5 For many people, this means that health insurance will cover some or all of the costs of addiction treatment.
At AdCare, we are in-network with a range of insurance plans, including:
First Health
Health Plan of Nevada/Sierra Health/Behavioral Healthcare Options
Magellan
Optum/United Healthcare
Select Federal Employee Program (FEP) plans
Our MA inpatient location, AdcAre Hospital, also accepts Medicare parts A & B as well as Medicaid. For more information on using insurance to pay for rehab, fill out our online benefits Once we verify your insurance benefits, we will contact you to let you know if we are in-network with your plan and what costs may look like. Again, it is important to remember that all insurance plans differ and there is no one-size-fits-all cost for treatment.
Paying for Medical Detox Without Health Insurance
At AdCare, we understand that figuring out the costs of addiction treatment can be stressful, especially when you are trying to get professional help for yourself or a loved one. Treatment may still be accessible even if you don't have health insurance.
If you're interested in learning more about the different ways to pay for treatment at our facility, call us at to speak with an admissions navigator. We can answer any questions you may have and help you start the admissions process today.
Comprehensive Care Just for You
AdCare in Massachusetts and Rhode Island offers several programming options to help you reach your recovery goals.
Inpatient Treatment

Inpatient treatment offers a broad array of services for patients who will reside at one of our AdCare facilities for the duration of their treatment.

Outpatient Treatment

With outpatient treatment, patients at AdCare can continue to live at home and maintain their daily lives while also obtaining life-changing addiction treatment.

Vets & First Responders Program

We value the sacrifices that our veterans and first responders make on a daily basis. Our specialized programming places focus on the specific treatment needs of our heroes.

Aftercare options

With a strong aftercare plan put together by you and our treatment team, you can continue your success as you keep moving forward in recovery.
Next Steps
Treatment at AdCare