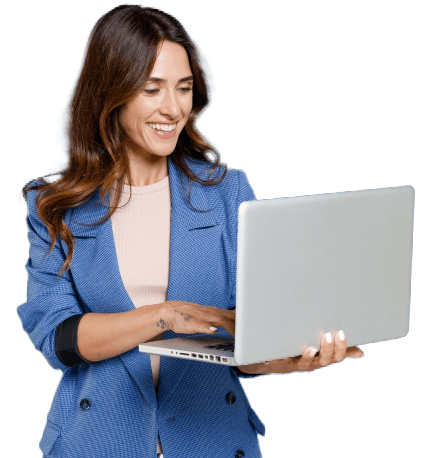 Intensive Outpatient Treatment for Drug & Alcohol Addiction
Instantly Check Your Insurance
Learn more about what you or your loved one can expect in AdCare's intensive outpatient rehab program
* These fields are required
IOP in New England at AdCare
AdCare's intensive outpatient addiction treatment program is just one step in our comprehensive continuum of care. Learn more about what to expect in the IOP below.
What is an Intensive Outpatient Program?
What Is an Intensive Outpatient Program?
An intensive outpatient program (IOP) is a form of 1 addiction treatment that allows patients to return home after each session, while still being more time-intensive than standard outpatient care. In general, IOPs involve treatment sessions that are held at least 3 times a week in 3-hour blocks.2
IOP shares many of the same evidence-based treatment techniques as residential care, such as , , and . 2,3
The IOP Program at AdCare
A key part of AdCare's continuum of care is its intensive outpatient program (IOP), which is sometimes used as a step-down from residential/inpatient addiction treatment or a medical detox program, but may also serve as a standalone form of outpatient addiction treatment.
The main goals of the IOP at AdCare are to help patients:
Maintain abstinence while increasing knowledge of the disease of addiction and the recovery process.
Acquire and build recovery skills necessary to maintain a sober lifestyle.
Increase physical and emotional stability while living a sober lifestyle.
Identify life changes necessary for sobriety and develop daily behavioral skills to help manage life changes.
Assist significant others in coping with the impact of addiction on relationships.
Following the IOP, many patients benefit from a standard outpatient addiction treatment program, which may only involve treatment 1-2 times a week. Stepping down to the standard outpatient program can help patients maintain focus as they adjust to life outside rehab.2
With AdCare, assistance doesn't end when a patient exits the program. Each patient is provided with an aftercare plan that will help them continue the progress they have made in treatment when they return home. In addition, AdCare's alumni program enables patients to:
Receive continued check-ins from their alumni concierge.
Remain in contact with their fellow alumni.
Track their progress, journal, and receive wellness tips through the alumni app.
Attend regional and national events hosted by American Addiction Centers (AAC).
Structured Outpatient Addiction Programs
Similar to day treatment, our Structured Outpatient Addiction Programs, or SOAP, is designed to provide clinically intensive substance use disorder services with a strong educational component. This particular hybrid program, offered at AdCare Worcester Outpatient, runs 6 days a week, from Monday through Saturday, 8:30a.m. to 12p.m.
In our SOAP program, topics and activities include but are not limited to:
Medication
Recovery yoga
Animal therapy
Infection control
Community support groups
Patients will also be introduced to our alumni app and invited to participate in alumni events when they complete treatment.
IOP vs Residential Addiction Treatment
IOPs allow patients the freedom to live at home for the duration of their program, though they may be less ideal for people with a limited support network.7 Since IOPs are less restrictive, they are sometimes a good step-down for people that have completed residential treatment or partial hospitalization ("day treatment") but are not ready to be without some level of professional support.2
Residential rehab requires patients to stay at the facility 24/7 during treatment. Residential treatment programs may be ideal for people with serious co-occurring disorders that need constant supervision or that lack safe and stable housing or transportation to and from the facility.7
How Long Does Intensive Outpatient Addiction Treatment Last?
Everyone's needs in rehab can vary, and this can affect the ideal setting, combination of treatment techniques, and duration of treatment. Research shows that effective treatment is contingent on length of stay in a treatment program. For those participating in an intensive outpatient program, it is common to spend at least 90 days in the program.3 However, depending on someone's needs, short-term rehab programs, month-long rehab programs, or longer-term 2-3 month addiction treatment programs can all be successful, especially when supplemented with aftercare.
What to Expect in an IOP
IOP affords more flexibility in scheduling than a residential treatment program; patients can attend weekday sessions during the day, or schedule evening or weekend sessions. Telehealth services may also be available if necessary. All participation in our intensive outpatient program will require patients to be at the facility for care for several hours/days per week.
Session blocks in the IOP involve rotating forms of psychoeducation, group and individual therapy, and 12-Step meetings.
Throughout the course of their participation in the intensive outpatient program, patients will engage in several evidence-based therapies designed to help them address some of the most persistent issues related to their substance use disorder.
Common types of therapy used in intensive outpatient programs can include:
Motivational interviewing (MI). Patients are encouraged to come up with tangible goals, which highlights the ways in which drugs and alcohol prevent them from attaining them and motivates them to stay invested in recovery.8
Dialectical behavior therapy (DBT). DBT teaches patients methods of opposing strategies: acceptance (i.e., mindfulness and tolerance) and change (i.e., emotion regulation and interpersonal communication).9
Cognitive-behavioral therapy (CBT). CBT teaches patients to recognize and avoid situations that may lead them to use drugs or alcohol, and to utilize positive, effective coping strategies when these situations inevitably arise.10
12-Step facilitation therapy. 12-Step programs are effective tools in maintaining recovery over long periods of time. During rehab, patients are introduced to the 12-Step process, which they can continue in the program and long after treatment ends.11
Family behavior therapy (FBT). FBT engages the patient and at least one family member in learning to apply the behavioral techniques learned in sessions. Goals are set and reviewed, sometimes with rewards given when they are achieved.12
Patients can also expect to receive integrated treatment for co-occurring mental health disorders such as anxiety and depression if necessary. Since these conditions can exacerbate substance use and vice versa,13 we believe that the most effective treatment program is one that addresses both issues simultaneously.
In addition to these therapies, we are also pleased to provide several different types of therapeutic groups in our intensive outpatient program. These groups include men's and women's groups as well as a structured early recovery group. AdCare also offers mood management services, parenting in recovery, and relapse prevention. Patients who come to AdCare will have their own personalized treatment plan developed for them that can contain some or all of these options.
Does Health Insurance Cover Intensive Outpatient Treatment for Addiction?
Does Health Insurance Cover Intensive Outpatient Treatment for Addiction?
In many cases, yes, health insurance will provide some level of coverage for IOP addiction treatment. Most insurers are subject to federal mandates requiring them to cover substance abuse treatment;14  However, the amount of coverage will vary based on the individual policy. We encourage you to reach out to our admissions navigators to learn more about what your payment options may be.
With outpatient care, most plans will require patients to pay either a co-insurance percentage of the total cost of treatment or copayments at each session.
AdCare facilities accept coverage from many major insurers, such as:
All AdCare locations accept Medicaid. AdCare Hospital in Massachusetts also accepts Medicare.
Check whether your insurance plan covers treatment at AdCare by completing the confidential . By providing your email address, the name of your insurer, and the insurance policy, you'll receive an email in minutes to verify your coverage.
Intensive Outpatient Treatment Without Health Insurance
Many Americans are without health insurance, which is one of the most common reasons few people get the treatment they need;15 however, both the financial and intangible costs of addiction can be devastating.
Fortunately, there are ways to pay for rehab without insurance that can make treatment costs manageable, like financing, credit cards, personal loans, and the financial support of loved ones. To learn more about how AdCare can work with you to manage out-of-pocket expenses, fill out the simple form below.
AdCare Treatment Centers can help you turn your life around. Call an admissions navigator at and start treatment as soon as possible.
Comprehensive Care to Meet All of Your Needs
AdCare provides several levels of evidence-based addiction treatment for patients, not just intensive outpatient programming. We are here to help you or a loved one find the level of care that will meet all of your treatment needs.
Consider Detox

Many people put off treatment due to fears over withdrawal. At AdCare, we ease the process with medical support, supervision and medication and prepare you for further treatment.

Learn More About Our Inpatient Services

With inpatient options in both Massachusetts and Rhode Island, you or a loved one can get the specialized care you need to start a life in recovery. Contact us right now to inquire about our inpatient program and have your questions answered.

Call Admissions to Get Started Today

If you or a loved one are ready to get the help and move forward from addiction, contact our admissions team to begin the process.
Thank you for your feedback.
American Addiction Centers (AAC) is committed to delivering original, truthful, accurate, unbiased, and medically current information. We strive to create content that is clear, concise, and easy to understand.
While we are unable to respond to your feedback directly, we'll use this information to improve our online help.