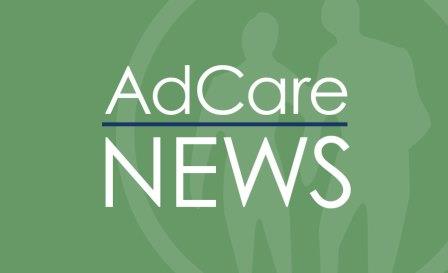 08 Aug

Dartmouth treatment centers, police at front line of opioid battle

Mary Cochrane, Program Director at Dartmouth's AdCare outpatient center, stressed the importance of holistic care.

According to Cochrane, treatment is more likely to work if it is tailored to each individual's situation, and includes family and friends as part of the process.

"The family can sometimes get neglected in all of this," Cochrane noted, adding that family support can be key to recovery, and that an addict's loved ones "go through a lot" as well.

Cochrane herself got into the field due to a family member with an addiction.

She noted that addiction issues are "more open" now, which she sees as positive.

"I think when someone hears that someone is an addict or an alcoholic, it comes as a certain image in mind," Cochrane said. "And now we've come to see that the face of addiction is very diverse."
Addiction as a disease
Addiction is now understood by medical professionals — and more and more of the general population — as a disease of the brain.
Even short periods of opioid use, such as those prescribed by doctors, can change the structure of neurons in the brain so that people become physically dependent.
One type of treatment plan is to provide a substitute medication — usually methadone, buprenorphine, or naltrexone, which are thought to be safer and don't get the user high — to replace more dangerous drugs like heroin and fentanyl.
Outpatient services like the ones in Dartmouth, however, focus more on the support and counseling necessary to keep people in recovery.
AdCare Community Services Representative Micaela Kennedy noted that AdCare's programs include many different types of support groups, including two new ones focused on building healthy relationships and information about cannabis.
The Dartmouth Police Department are also getting involved.
Sergeant Joe Rapoza helps run the department's Opioid Outreach program, part of a joint effort by Greater New Bedford area police departments to reach out to opioid overdose victims and help get them treatment.
Rapoza said that the majority of overdoses in Dartmouth are not town residents, but those who are get a visit from the team, who work with the Seven Hills Foundation to provide overdose victims with addiction treatment services.
Although Rapoza mostly works behind the scenes in an organizational capacity, he has also witnessed the crisis first-hand.
"I've seen people well beyond rock bottom. They're beneath the rock," he said. "It's a very sad thing to watch."
Rapoza also noted that the number of overdoses in Dartmouth is increasing. "And those are just the ones we know about," he added.
It is a multi-faceted and insidious problem.
"It's not just the behavior of using," Cochrane said. "It's the whole thought process that led to that, that has to be changed as someone stops using."
"We try to work with people where they're at, and refer them to where they need," she continued — whether that's helping them sign up for food stamps or referring them to other services.
Both Cochrane and Kennedy said that the work can take a toll.
But for them, it's worth it.
Said Kennedy, "I think for all those hurdles that you have, and all the sad things that you see, it's seeing somebody succeed, that's — even if it's one in 25, just seeing that, it's like 'This is why we do what we do.'"