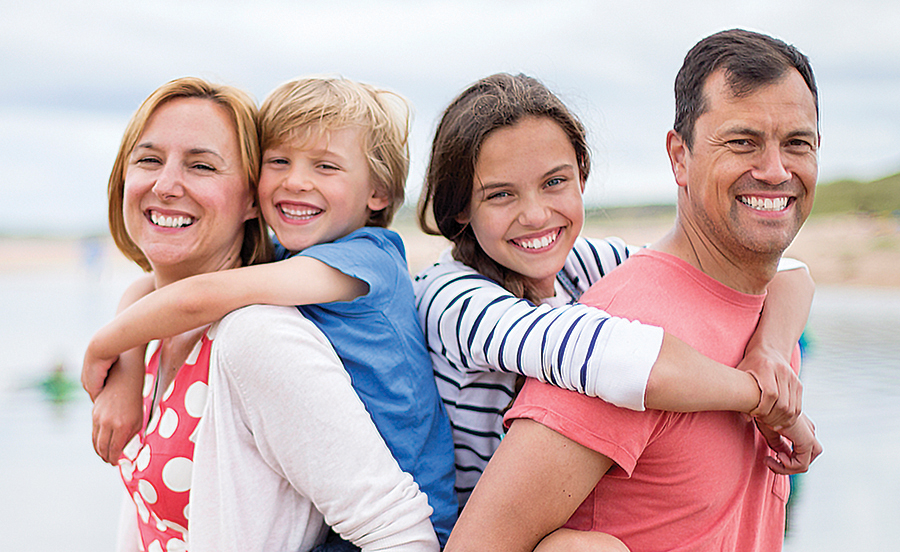 22 Sep

AdCare Supports Families in Recovery

During Recovery Month and throughout the year, AdCare is pleased to promote awareness that families can and do recover from substance use disorders. This year's Recovery Month theme, Our Families, Our Stories, Our Recovery, places special attention on how families are impacted by substance use.

Because of the deep impact it has on family members and friends, alcohol and drug dependency are often referred to as a family disease. Immediate and extended family members, from both traditional and non-traditional families, and friends can suffer from a loved one's substance use.

It's common for family and friends to feel abandoned, anxious, fearful, angry, concerned, embarrassed, or guilty because of a loved one's substance use.  These feelings may be so strong that individuals might wish to ignore or cut ties with the person misusing substances. Such strong reactions can be distressing and can negatively impact one's life. However, with proper guidance and support, families and friends can recover from their loved one's disease.

In keeping with the family focus of this year's Recovery Month, AdCare has assembled some tips and resources to help families on the path to recovery. Even if the person who is using substances does not agree to end his or her use, these tips will help families manage stress and stay well.

Don't Blame Yourself

There's nothing you could have done to help your loved one avoid a substance use disorder – thinking this way will only hurt your own well-being. You are also not responsible for your loved one's struggles. You can support their efforts to get well, but you cannot get well for them.

Focus on Your Needs

You can't support your loved one, or live your own life, if you're worn down and exhausted. Remember to practice self-care:
Eat healthy meals
Get an adequate amount of sleep
Stay fit and energized by exercising or playing sports
Manage stress by engaging in hobbies

Find Support
You don't have to do it alone. Some of the best support often comes from others who are, or have been, in similar circumstances.  Consider joining a family information and/or support group such as:

These groups are an excellent place to meet others experiencing similar challenges. To support your loved one's recovery, consider participating in educational and treatment-oriented family programs in which loved ones are included. And for your personal well-being, individual therapy is an excellent option to discuss your emotions and to learn appropriate coping skills.
Support groups have a powerful impact on family members who participate.
AdCare counselor and clinical supervisor Jessica Noto discussed the benefits of AdCare's weekly Family and Friends Support Group on Chater TV 3 show, the Hank Stolz Experience:  
Jessica Noto is an evening clinical supervisor at AdCare Hospital and a counselor at AdCare Outpatient Services in Worcester. She has experience working with patients in detox, as well as counseling patients in short-term, step-down residential programs.
In addition to a Master's in Mental Health Counseling, Jessica holds LMHC, CADC-II and LADC-I certification.
*AdCare Complimentary Family & Friends Support and Informational Programs
Family and Friends Weekly Support Group:
Every Thursday at 6:30PM
AdCare Hospital – Founders Room
107 Lincoln Street, Worcester, MA
The Family and Friends Group encourages participants to discuss their feelings and how they are coping with the effects of a loved one's alcohol and drug use or recovery. All discussions are confidential.
AdCare Family and Friends Monthly Informational Program:
The Fourth Wednesday of the Month at 6:00 PM
AdCare Outpatient Services
95 Lincoln Street, Worcester, MA
AdCare … Your Recovery Begins Here