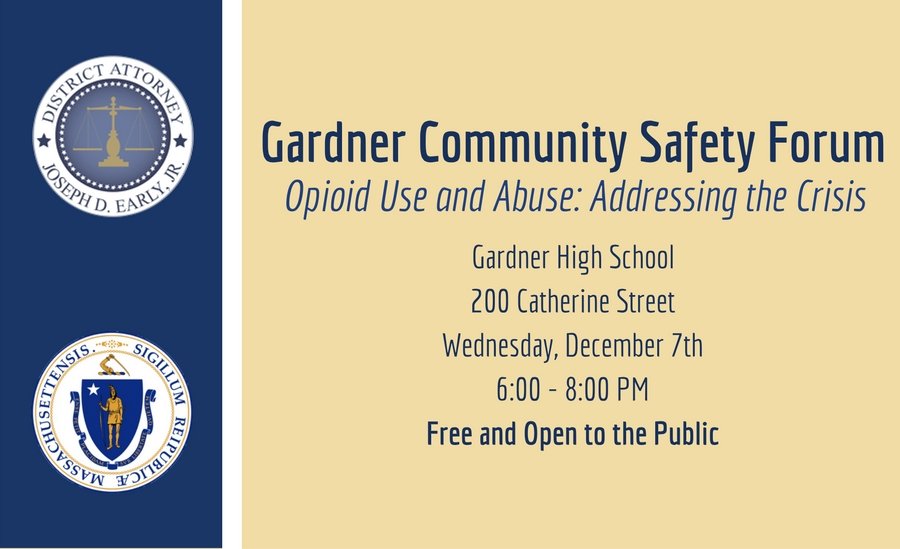 05 Dec

AdCare Speaks at Gardner Community Forum on Opioids

AdCare will be participating in the Gardner Community Safety Forum this Wednesday, December 7th. The event, sponsored by the District Attorney's Central Massachusetts Opioid Task Force, will run from 6:00 to 8:00 PM at the Gardner High School.

In addition to resource tables, the event will feature a panel discussion on the opioid crisis and how communities can respond. AdCare's own Dr. Patrice M. Muchowski will sit on the panel as its treatment specialist. She will talk address the different types of treatment available as well as the recovery process, which varies for everyone.

"I am a strong believer that there is no one road to recovery," said Dr. Muchowski. "Sometimes there are detours along the way that can be frustrating for all."

The event is free and open to the public. If you have questions regarding substance use, or would like to know the impact of the drug crisis on Gardner and Central Mass, please join us.

About AdCare:

For over forty years, AdCare has provided a full continuum of alcohol and drug treatment. AdCare offers hospital-level of care in Worcester, MA, inpatient residential treatment in North Kingstown, RI, and outpatient services at convenient locations throughout Massachusetts and Rhode Island.

Details on our program offerings and how to contact us can be found online!

AdCare – Your Recovery Begins Here

About Dr. Muchowski:

READ: Dr. Muchowski's Goals for Future Substance Use Treatment

Since 1988, Patrice M. Muchowski has served as the Vice President of Clinical Services at AdCare Hospital. Highly accomplished in the field of substance use treatment, Dr. Muchowski Sc.D. is a licensed psychologist, an associate at the University of Massachusetts Medical School's Department of Psychiatry, and a clinical instructor in Harvard University's Department of Psychology. She has worked in both inpatient and outpatient settings, with a specialization in the treatment of women with addiction and dual diagnosis

Dr. Muchowski holds a both a master's and doctor of science degree from Boston University, in addition to the following professional certifications: National Certified Addiction Counselor (NAADAC), Certified Alcohol and Drug Abuse Counselor (CADAC), Master Addictions Counselor (MAC), and Proficiency in the Treatment of Alcohol and other Psychoactive Substance Use Disorders (APA).