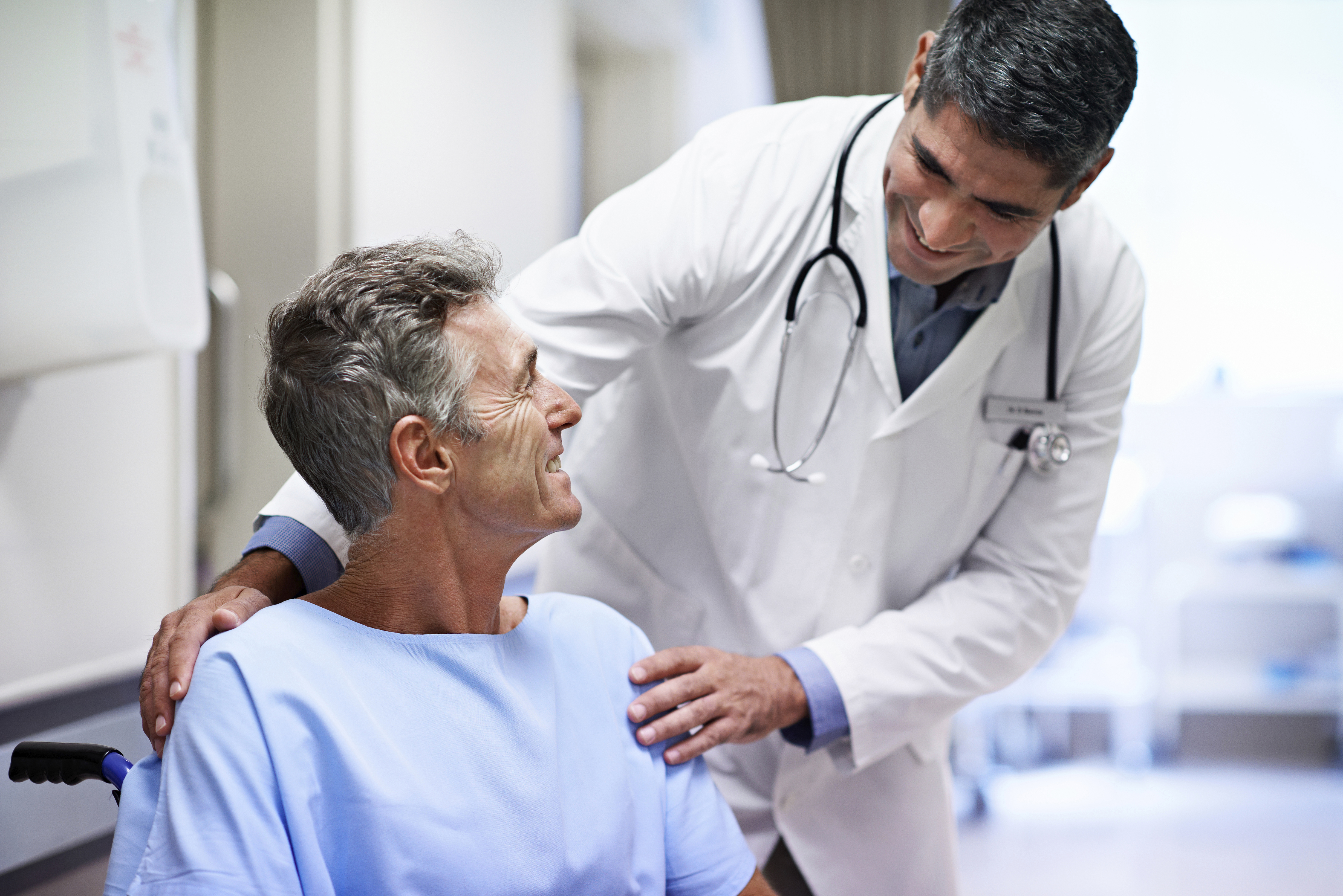 08 Mar

AdCare Hospital: A Long Tradition of Providing Acute Alcohol and Drug Care

2017 Saw a Prevalence of Co-occurring Medical and Psychiatric Conditions

Unlike residential alcohol and drug treatment centers, AdCare is an acute care hospital where patients see a member of the AdCare medical team every day.  Daily rounds and continuous oversight allow patients with co-occurring medical and psychiatric disorders to get the medical and psychiatric care that they need, along with treatment for their substance use disorder(s).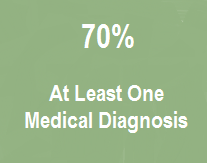 Of the 4,123 unique patient treated at AdCare Hospital in 2017, 70% had at least one medical diagnosis. The most common diagnoses were hypertension, chronic pain, COPD, and Hepatitis C.
Co-occurring Medical Conditions
Hypertension
Heavy drinking can damage the heart, causing problems such as hypertension, In 2017, 30% of the patients admitted to AdCare Hospital had a medical diagnosis of hypertension.
Chronic Pain:
According to the American Academy of Pain Medicine, more than 1.5 billion people around the world have chronic pain, which is also the most common cause of long-term disability in the United States, affecting about 100 million Americans. In 2017, 28% of patients treated at AdCare Hospital had a diagnosis of chronic pain.
COPD
Cigarette smoking, which is now treated as its own deadly disorder by practitioners in the substance use and healthcare fields, is the most significant risk factor for Chronic Obstructive Pulmonary Disease (COPD). In 2017, 24% of the patients treated at AdCare Hospital had a COPD diagnosis.
Hepatitis C
About 3.9 million people in the United States have Hepatitis C, an infection of the liver that is caused by the Hepatitis C virus that can be spread through the sharing of needles and other drug equipment. Hepatitis can lead to cirrhosis—scarring of the liver—resulting in loss of liver function. In 2017, 20% of the patients treated at AdCare Hospital had a Hepatitis C diagnosis.(https://www.drugabuse.gov/publications/drugfacts/drug-use-viral-infections-hiv-hepatitis)
As a matter of course, AdCare Hospital treats patients with co-occurring medical and substance use conditions. The medical team routinely coordinates with primary care physicians for the ongoing medical care of patients in treatment. The medical staff also diagnoses previously undiagnosed medical conditions in the patients that we treat. AdCare Case Management professionals then assist in obtaining PCP services for those patients who will need to continue medical care after being discharged from AdCare Hospital.
Co-occurring Psychiatric Conditions
Many individuals who develop substance use disorders (SUDs) are also diagnosed with mental health disorders, and vice versa. Multiple national population surveys have found that about half of those who experience a mental health illness during their lives will also experience a substance use disorder and vice versa. (https://www.drugabuse.gov/publications/research-reports/common-physical-mental-health-comorbidities-substance-use-disorders/part-1-connection-between-substance-use-disorders-mental-illness.)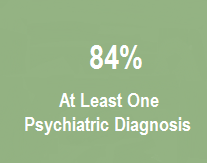 It is not surprising then that 84% of the patients treated at AdCare Hospital in 2017 had a psychiatric diagnosis in addition to a primary substance use diagnosis. The most common co-occurring mental health diagnoses among patients at AdCare Hospital last year were:
Anxiety Disorder – 63% of patients treated
Bipolar Disorder – 25% of patients treated
Post-traumatic Stress Disorder (PTSD) – 22% of patients
Depression – 22% of patients treated

Specialized Services for Patients with Co-occurring Psychiatric Illnesses
AdCare provides integrated dual diagnosis services for our patients with co-occurring psychiatric disorders. Services include:
Comprehensive Assessment
Behavioral Health Consultations
Psychiatric Consultations, and the initiation of psychiatric medications as needed
Medication monitoring
Individual psychotherapy
Dual Diagnosis Group
Dual Recovery Anonymous meetings on-site
Aggressive case management and continuing care planning
Structured family program
AdCare Hospital's primary mission of stabilizing acute symptoms with safe, effective, evidence-based alcohol and drug treatment remains vital to the individuals, families, and communities we serve. Detox can safely manage the physical symptoms of withdrawal from substances, but alone does little to change long-term alcohol and other drug use.
Outpatient Services: A Convenient and Effective Form of Aftercare
Outpatient services are a convenient and effective form of aftercare that provide individuals and families opportunities to gain substance use information, counseling, and the coping skills needed to sustain long-term recovery. AdCare has a network of comprehensive outpatient programs conveniently located throughout Massachusetts and Rhode Island, all providing same-day access to Intensive Outpatient Programs (IOP), Early Recovery Groups, and Family Services needed to make permanent life changes.