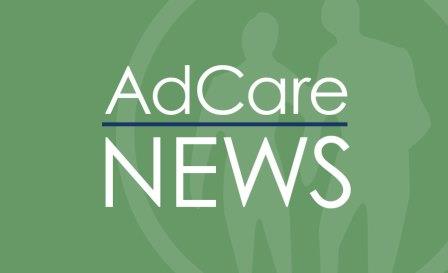 14 Nov

Understanding Grief After Death From Substance Use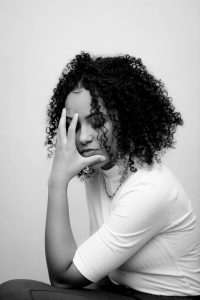 Some of the challenges of coping with death from substance use are unique, emphasized Franklin Cook, MA, CPC, who presented, "Understanding Grief after Death from Substance Use" at AdCare Hospital on September 11, 2019.
Mr. Cook is a peer grief helper, trainer, advocate, and the director of Support After a Death by Overdose (SADOD), a project that hopes to strengthen the capacity and effectiveness of peer support in Massachusetts for people experiencing grief associated with overdose. He has also grieved the death of his father — who struggled with alcohol use disorder — to suicide.
"Any death brings with it essential tasks of grief that need to be worked through as part of the grieving process. There are, however, unique features of grief following a death from substance use, as well as specific challenges and solutions to interacting with those who are affected by a death from substance use."
— Franklin Cook, Director of SADOD
A variety of factors impact the grief experienced after a death from substance use, as well as our efforts to support the bereaved. It helps to understand the role of substance use in death, as well as the bereaved's relationship with the deceased, trauma, and the impact of stigma on the grieving process.
Answering Important Questions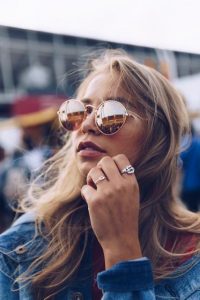 It is natural for someone who has lost a loved one — especially someone close who is relatively young or who dies suddenly — to ask why their loved one has died. It is necessary for the bereaved to know what actually happened, and how specifically substance use took their person away from them.
One may also ask: "Why did my person die from substance use?" "Why did substance use harm my family?" "Why did this happen to me?" "What effects did substance use have on my relationship with the deceased?"
It is also common to ask: "Were the actions of the deceased willful or were their choices and freedom limited?" "Did the substance use directly cause the actual death or did use contribute to death overtime?" "Could the death have been prevented, and if so, how?" All are important questions about which the bereaved seek answers after a death from substance use.
Identifying and Addressing Trauma
When a death is sudden or violent, the trauma that befalls the deceased can be "inherited" by those grieving the death of their loved one. Trauma can come from the shock of sudden or violent death, a resuscitation attempt, finding or identifying the body, the suffering of the person who died, and recreating "pictures" of the death scene. The effects of trauma vary from person to person and sometimes require help from a professional specializing in trauma treatment.
Caring for a loved one with a chronic illness
Living with and/or caring for a loved one with a chronic illness can also cause a great deal of stress and can even be traumatic. Those caring for someone in active addiction experience a multitude of losses — from practical losses such as loss of freedom and security to relational losses such as loss of mutuality and intimacy. They also face the stress of constantly managing crises and being in what amounts to a life-or-death situation, resulting in hyper-vigilance, along with feelings of fear and helplessness. They may also experience ambiguous loss, which is when a loved one is psychologically present but physically absent or physically present but psychologically absent or simply a different person altogether.
Often, the death of a loved one happens when the caregiver is depleted and exhausted, which can intensify feelings of failure and guilt. The survivor may also experience a sense of loss of purpose, and/or a feeling of relief.
Stigma and "Disenfranchised Grief"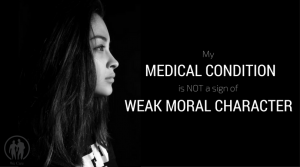 The stigma surrounding substance use and overdose can intensify the survivor's experience of disconnectedness, the pain of loss, and lack of support dramatically, which can lead to "disenfranchised grief".
Sadly, in lieu of consolation, family and friends may experience indifference or even malevolence. They may be treated cruelly or unfairly. For example, other parents may prohibit their young children from interacting with the younger siblings of the deceased. People in a grief support group may cause the survivor to feel unwelcome.
The Opioid Epidemic
Survivors of death from substance use also experience the loss of others in their community and beyond, and constant media exposure to the opioid crisis exacerbates the pain of grief. Some survivors also report feeling a sense of community with others who have suffered a similar loss. The opioid epidemic has also reduced the pervasive stigma around addiction and created more substance use prevention, treatment, and recovery support resources for individuals and families struggling with substance use.