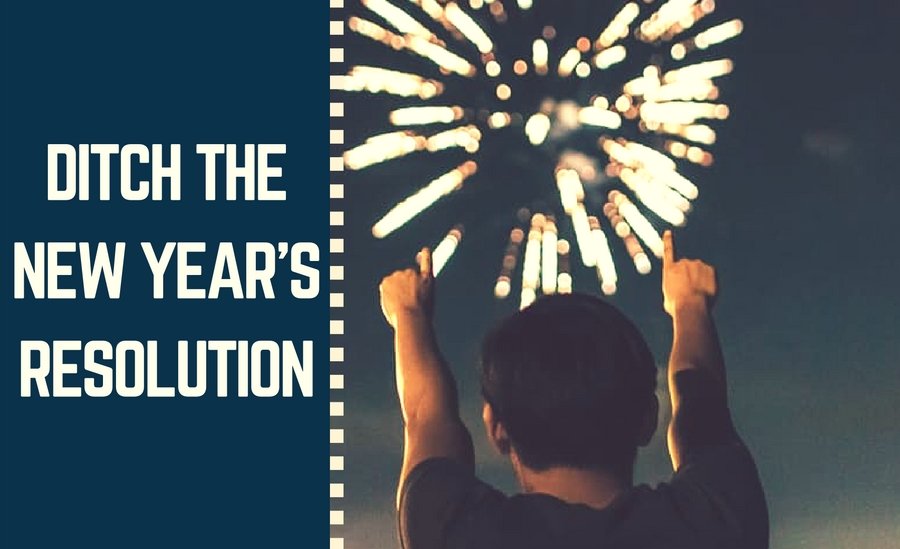 30 Dec

Ditch the Resolution for a Recovery Review

If you're living in recovery, you've already cut out one unnecessary New Year's 'tradition' by saying no to booze and other substances. This year, cut out the second unnecessary custom: making a New Year's resolution.

Each year, nearly half the population commits to being BETTER in the upcoming year. Whether that means being healthier, traveling more or spending less, lofty ambitions are made to start the new year right. Yet only 8% of people end up meeting their resolutions.

Instead of setting an unrealistic New Year's resolution, bolster your 2017 recovery efforts by recognizing all the progress you made throughout 2016.

Conduct a Recovery Review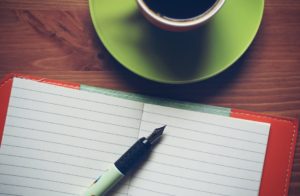 The beginning of a new year is the perfect time to appreciate all you have accomplished in the past year. Some of you may have a FULL year – 365 days! – of sobriety under your belt. Some of you may have started your recovery journey this year by seeking treatment. Others might have found treatment in 2016 that finally CLICKED. Whatever your milestone may be, all of you have accomplished more in the past year than you may realize.
In order to fully appreciate your growth throughout the past year, take a moment to answer these questions:
What stressful situations did you navigate this year?
Conflict is an unavoidable part of life, and it can be particularly challenging to recovery. You have faced a year's worth of conflict head-on and have become stronger for it!

It's easy to forget how much we have survived once we've moved past it. Take a moment now to recognize all the stressors you've overcome this year. Think not only about the moments that directly challenged your recovery (like confronting triggers), but also more personal challenges (like building new relationships, ending unhealthy relationships, re-entering the work force, etc.).

What new coping skills did you develop?
As you've been exposed to new challenges, you've adapted and found new ways to work through problems. It might surprise you how large your arsenal of survival skills really is! To appreciate all the tools at your disposal, make a list of all the stress management skills, relaxation techniques, and healthy habits you've developed over the year to combat stress.

How has your support network changed?
No man is an island onto himself – we need other people in our lives to help us through the bad and to celebrate the good. But what works for one person may not work for you.

Remember: it's quality, not quantity that matters.Reflect on how your support systems have changed over the past year: do you attend group meetings, or do you prefer one-on-one sessions with a counselor? Does a mix of both help you keep focused? Have you cut out supports that don't actually support you?

What positive personal changes did you make this year?
Living in recovery is more than staying sober; it's being able to build a better life for yourself. Many of your personal accomplishments would not be possible without the time you devote to your recovery. So take a moment to think about all the seemingly small enjoyments that recovery has made possible:

Did you land a job you love?
Are you spending more time with loved ones?
Have you (re)discovered a personal passion or hobby?
Were you able to travel, either on long vacations or local day trips?
Were you able to give back to loved ones?
Did you enjoy your days more?

Build on Your Progress
It's possible that as you were answering these questions, you thought to yourself, "Man, I really would have loved to have done ____ this year," or, "I'm proud of this, but I'm still struggling with ___". And that's okay!
The beauty of reviewing your achievements (besides giving yourself the credit you deserve for those achievements!) is finding the areas you still want to work on. It's hard to continue in recovery and grow personally if you don't know what you've already accomplished and what you want to improve.
So this year, ditch the resolution! Instead, use what you've learned to set a few small goals for yourself. You're much more likely to meet these goals, especially if you:
Set SMART goals:
It's easier to achieve your goals if they are Specific, Measurable, Attainable, Relevant, and Time-Bound.

Be clear about what you want to accomplish
Make sure it's a reasonable goal for where you are in recovery
Have ways to measure your progress, and know when you want to accomplish it by
Share your goals with family and friends: You're more likely to complete your goals if someone can not only hold you accountable, but also support you along the way.
Be patient with yourself: It takes time to make big life changes, and you will inevitably hit snags. This is normal, so try not to get discouraged.
Keep going: It's going to be HARD to stick to your goals some days. Some days, you may stumble. But falling down doesn't erase all the good work you've already done! And if you get back up, you can continue making strides – but not if you give up.


The new year brings a new sense of hope and possibility for the future. Keep that hope alive by remembering that every new DAY is a new opportunity to live, love and grow. And when you have a rough day, there is always tomorrow.