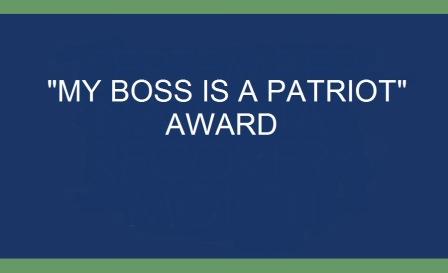 12 Oct

AdCare Worcester Outpatient Supervisor Receives Patriot Award for Employer Support of the National Guard and Reserve

Before leaving for active military duty with the U.S. Naval Reserve, AdCare Worcester Outpatient Clinician Robert Adu-Boahene, MS nominated his supervisor Deirdre Daley, LICSW for the "My Boss is a Patriot" Award. "The Patriot Award recognizes the efforts of employers such as AdCare that support citizen soldiers in their employ by holding their positions during their deployment, and granting leaves of absence if needed," said Mr. Bedell.

"AdCare is proud to support those employees who give of themselves to serve in our Community, our Military and National Guard, said Joan Bertrand, Vice President of Human Resources at AdCare. " "Employer support is imperative to the well-being of our service members as they transition back to civilian life after deployment," added Mr. Bedell.

The primary role of Employer Support of the Guard and Reserve (ESGR) is to inform the service member of their rights and responsibilities under USERRA and address questions and concerns that the reservist may have about mobilization and its impact on their civilian employment.